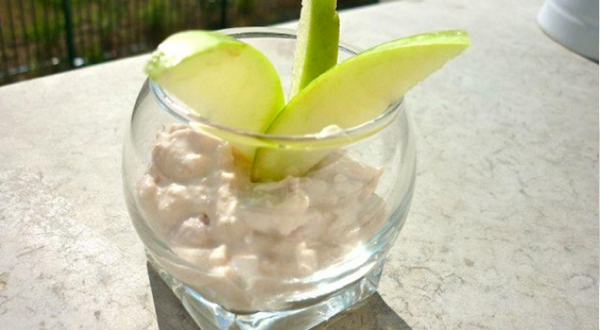 Ingredients (serves 4)
200 g JM Cabay 'Maquée de Campagne'

300 g tinned mandarins in syrup

½ packet ladyfingers

20 ml Cointreau

Icing sugar
Instructions (10 min.)
Place the ladyfingers at the bottom of the glass. Soak to taste with Cointreau.
Place a few slices of mandarin on the ladyfingers.
Mix the mandarin syrup with the Ferme Bidelot 'Fromage Frais Nature' or JM Cabay 'Maquée de Campagne'. Pour the mix into your glass.
Garnish with a mandarin slice on top.